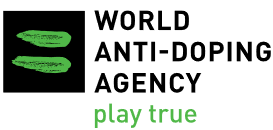 Would all registered Welsh Coaches ensure that the "Coach Clean" course has been completed and that certificates of completion are attached to profiles on Sports80. There is no cost for the course. It is valid for a period of two years.
Follow the link for the online certification: https://www.ukad.org.uk/coach-clean
Would all athletes selected for the Commonwealth Fencing Championships who have not yet completed the BF Commonwealth Teams Clean Sport Education register for the 4th July 2022 online course, there is no cost to the course.
https://zx292.infusionsoft.app/app/form/commonwealth-teams-anti-doping-education-sign-up-form-adp-4th-july-2022?fbclid=IwAR00on5dj487bEJrKC37zUICadjHJAv2Nh8lZHpBfiaiNCXC3wL0C3U3SM0&cookieUUID=3af3f61d-3937-4214-bfec-0429d8199b2b
For parents and support staff WF recommend that they undertake the online Clean Sport courses formulated for parents/support staff: https://www.ukad.org.uk/aboutcleansporthub